Adaptive Living
Live with the comforts and familiarity of a a home designed to adapt to your changing needs with the help of Reside Custom Builders.
Adaptive living means having the ability to remain in your own home comfortably, safely, and independently regardless of age or ability level.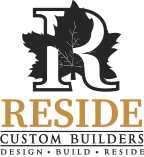 Adaptive Living
Recent studies show that 90% of Canadians prefer to age in place in their own home. We love designing for the retiring community with an eye to the future so they can stay in their own home longer. We can minimize or eliminate stairs, design wider hallways, include plumbing features like walk in tubs etc. There are many cost effective strategies we love to anticipate at design stage.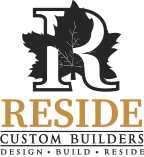 Aging In Place Build
Many retired Canadians would prefer to stay in their current home. In that case we can recommend many simple renovations in order to optimize their home to extend their stay.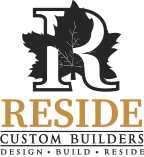 Reside.
Aging in your own home is a great way to enjoy the life you are accustomed to without having to be dependent on an assisted living home. There are more Canadians entering retirement than ever before so why not avoid the waiting lists and stay in the comfort of the home you love and are familiar with.
Featured Adaptive Living Builds/ Renovations
We were approached by these homeowners with a blank slate and nothing but dreams and a building lot with an amazing river view. They had recently retired and sold their farm so age in place concepts were a priority as well as minimal maintenance. It was important that everything is on the main floor so the owners don't have to go down the stairs as they age, the basement has guest rooms, storage room, play area for grandchildren and a kitchenette.
These clients contacted us for a retirement home that was well built and close to a golf course.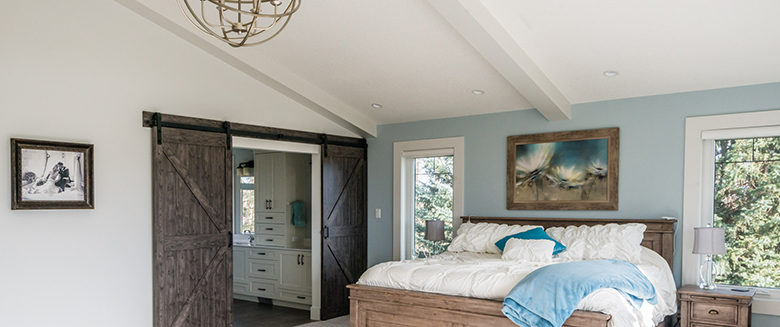 Reside Custom Builders has extensive experience with aging-in-place modifications. We are familiar with the unique needs of the elderly who are mobility challenged, understand and can suggest solutions to common concerns and are knowledgeable about building codes and standards. Call us for a chat.
"Ben and his team are reliable, quality and client focused and professional in their approach. If you are looking for a trusted builder give Reside a call." -Richard Haynes